---
Southside Gardener
---
This month's To Do List for the Gardener
Contributed By William H. McCaleb
Master Gardener Coordinator
Virginia Cooperative Extension
Ripening Green Tomatoes Indoors
Arrange end-of-season green tomatoes in a single layer in a cardboard box, cover with several sheets of newspaper, and place in a dark pantry shelf or even under the bed. Some people include a banana or apple peels to raise the level of ethylene gas (the gas produced by fruit that hastens ripening).
Late Fall To-do list
PLANT
Plant tulips now through December. Tulips should be planted 6 inches deep. The hole should be dug 2 inches deeper than required. Put 1 inch of sand in the bottom. Add mixture of half sand and half peat moss plus a pinch of ground limestone. Tulips like a neutral pH soil, thus the lime. Next sprinkle some "bulb booster" fertilizer in the hole. Plant the bulb and replace the soil and water. Bulbs properly planted will rebloom for 3-4 years. After 3-4 years you will need to dig them up and separate, replanting in the fall using the above method. You should have about 4X the number of bulbs.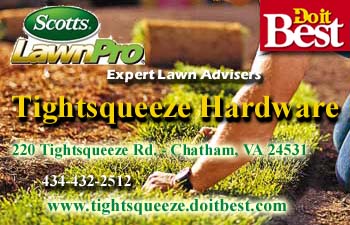 If you haven't planted all you lily bulbs by now, it is not too late to finish getting them in the ground. Be sure to water them well and apply mulch to prevent winter heaving.
Plant deciduous trees and shrubs after they have gone dormant. Be sure to water containerized plants waiting to be planted, so their root systems don't dry out.
Lilacs may still be planted this month. Add wood ashes and bone meal to the soil mixture in the hole. They should bloom well in the first spring in the ground if planted now.
If you are planning to plant a live Christmas tree after the holidays, plan ahead and determine where the tree will go and dig the hole now and fill with leaves.
PRUNE
Boxwood requires little or no pruning except when a branch outgrows the general habit of the plant or to restore overgrown plants. Thinning is a type of pruning that can reduce the size of the shrub. November or December is the best time to do this as long as the temperature is above freezing. This is most important for English boxwood as the interior leaf shoots die without adequate light or air circulation. Do this late November. This will give you some beautiful foliage for use in Thanksgiving and Christmas decorations.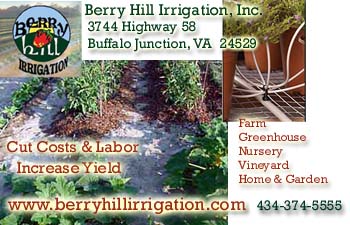 After frost, cut perennial stems back 2-4 inches from the ground making them easier to find in spring. Dispose of stems, do not compost.
Limit pruning of early spring blooming shrubs such as azaleas, forsythia, and camellias, as well as spring blooming trees to the removal of awkward, damaged, or diseased branches. Major pruning of these shrubs should be done in the spring after they bloom drop.
Just For Fun
Just thought I would share this one with you.........................
It could happen to you.
A Week in the life of a Gardener's Spouse
She dug the plot on Monday, the soil was rich and fine
But she forgot to put the dinner on, so out we went to dine.
She planted roses Tuesday, she says they are a must.
They really were quite lovely, but she forgot to dust.
On Wednesday it was daisies they opened with the sun,
All pinks and whites and yellows, but the laundry wasn't done.
The poppies came on Thursday all bright and cherry red,
I guess she really was engrossed, she never made the bed.
It was violets here on Friday in colors she adores,
It never bothered her at all, the dirt upon our floors.
Saturday I hired a maid, I'd not admit defeat,
She can garden all she wants now and the house will still be neat
It's nearly lunchtime Sunday I cannot find the maid,
Oh I don't believe it. She's out there alongside my wife with her own spade
"Exercise for free – Grow A Garden This Year"
If you have questions about your landscape plants, you can also call the Extension Office and ask to speak to a Master Gardener or the Horticulture Technician.
_____________________
William H. McCaleb
Program Assistant, ANR
Master Gardener Coordinator
Virginia Cooperative Extension
171 S. Main Street
P.O. Box 757
Halifax, VA 24558-0757
434-476-2147
fax: 434-476-7777
http://www.ext.vt.edu