---
Equestrian Academics
---
Higher Learning on Horseback
Virginia is home to some of the best schools and Universities in the country, so it is no surprise that we have some fine equestrian programs available through these educational facilities.
For a sample of what one can find in Southside, we visited two well-respected institutions in the area, Averett University and Chatham Hall, to get a view of their equestrian programs.
Averett University
Founded in 1859, Averett University is a fully accredited, co-educational, four-year college with its main campus in Danville, VA and several other regional centers around the state. Among the programs offered by Averett is the equestrian studies program. To learn about this program we met with Ginger Henderson who is the Chair of the Equestrian Studies Department.
While the main campus of Averett is in Downtown Danville, the Averett equestrian facility is located just across the state line in Providence NC.
Some jumps on Averett's Cross-Country Course

We took the ride down to meet with Ginger Henderson, see the facility in person, and get some photos. The Averett equestrian center is over 100 acres of rolling hills, pastures, and training grounds. On the way down the road to the main entrance, you see some of the many jumps and trails that make up the cross-country training course, which is spread out over an area between 20 - 30 acres. Once on the grounds you will find a 40-stall barn, two outdoor arenas and an indoor arena.

| | |
| --- | --- |
| | Driveway into Averett Equestrian Center |
| | |
| | | |
| --- | --- | --- |
| Horses look out of Barn Stalls | Outdoor Arena with jumps | Large Indoor Arena |
| | | |
We met with Ginger Henderson, in the lounge area of the stable. This is a nice area for an interview or for students to relax between classes. The equestrian program currently has about 60 students. Mrs. Henderson has been Equestrian Studies Department chair for four years and has worked with Averett for over 20 years.
Unlike some schools where riding is offered as an extension of the athletics department,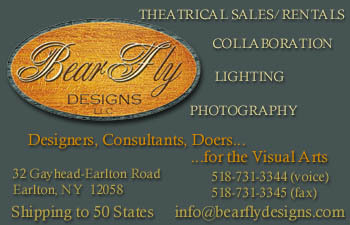 the Averett equestrian studies program is an academic program first and is a four-year Bachelor of Science Degree Program. The program is made up of four parts. Science, Riding, Teaching and Business.

In the science portion, which is taught by veterinarians, students learn about equine health, physiology, anatomy, lameness and disease, nutrition and breeding. This part inspires some students to go on later to veterinary medicine.

The riding segment teaches Dressage and Combined Training. Averett is one of the few in the country to do this. The teaching component of the curriculum is where students learn to teach riding by actually teaching others. In the business area, subjects such as stable management and equine marketing are taught.

Although some students may go off in another career direction after graduation, many do remain in the equine field.

Some have become veterinarians, others are involved in marketing or research for equine related industries and a few go on to become trainers. One equestrian studies alumnus is now in Germany working as an assistant trainer for an Olympic rider.

While the equestrian studies program is well respected for its academics, there is a public side to Averett's Equestrian department that many are not aware of. Averett is available to the public as an information resource. People often think of resources like the Virginia Tech, or the Cooperative Extension for information, but for equine specific information Averett is a great place to begin an inquiry.

Another part of Averett's contribution to the public is its horse shows and public education. Averett hosts two horse shows a year, which are open to the public, and several educational events.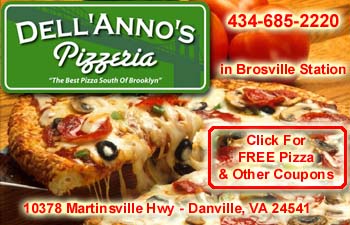 Including workshops, riding demonstrations, and Equine Education Days, these events are put on by the students and outside professionals are brought in for their expertise. Of the outside professionals Averett has brought in to the area, some have been internationally recognized clinicians and several have been former Olympic riders. One of these events had over 300 people attend.
Before we closed the interview, we were given a hint to keep an ear out for future developments at Averett. Although plans are not finalized, the people at Averett are working on more ways to combine Equestrian Studies with other aspects of the University to bring more and better programs to students and public alike.
We will be sure to look for these changes in the future and hope to highlight them here.
_______
For more information about the Averett Equestrian Studies program, visit the website
www.averett.edu/academics/equestrian/index.html
or contact Averett University.
_______________
Chatham Hall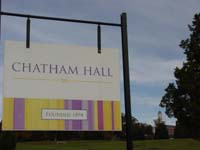 Chatham Hall was opened in 1894 by the Rev. C. Orlando Pruden as a regional school for educating young women of Southern Virginia and neighboring North Carolina. Today this beautiful facility located in Chatham, VA exists as a boarding school for girls in grades 9-12. Considered a prep-school, Chatham Hall prepares girls for college and for life.
To learn about the Chatham Hall Riding program we met with Cricket Stone, Director of Riding.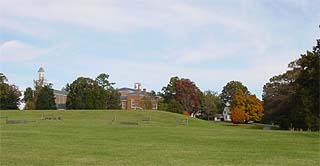 The Chatham Hall Campus is over 360 acres in beautiful Pittsylvania County

Cricket has worked with horses for over 25 years, doing instruction, training, and shows of all levels. She has worked at colleges, but says she always knew she wanted to work with High School age students, and for the past 11 years has been doing so at Chatham Hall.

With over 360 acres the Pittsylvania county facility includes three arenas, a Hunter Trials course, and many riding trails. The barns and pastures are home to between 40 - 50 horses at most times. Most are school owned horses, but some of the students bring their own horse and board it on campus.
| | |
| --- | --- |
| | |
| Chatham Hall's well kept Stables | One of Three Arenas |
Approximately 30 students are active in the riding program. The Chatham Hall riding program is part of the athletic department and the girls are encouraged to be active in other sports, to be more well rounded in their experiences. With both Varsity and Junior Varsity Riding Teams the more advanced riders compete both locally and nationally. According to Ms Stone, the teams travel most weekends to shows of different levels.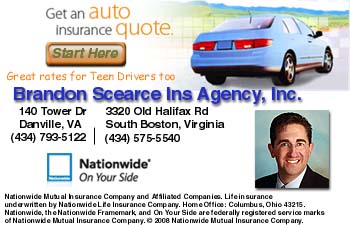 Even though Chatham hall is a private school, there is some public use of the facilities by groups such as 4H clubs and other local show groups. Chatham Hall also hosts Riding Camps during the summer for girls age 9-14. A number of those attending the riding camps later return as students.
_______
For more information about Chatham Hall's riding program, or Horse Camps, visit their website
www.chathamhall.org/riding/index.php
or contact Cricket Stone, Director of Riding.
_______________
Averett University
420 West Main St.
Danville, VA 24541
Phone: (434) 791-5600
1-800-AVERETT
www.averett.edu
Ginger Henderson - Chair of Equestrian Studies Department
Averett University
(434) 791-5642
vhenders@averett.edu
Faculty Page - Bio
Chatham Hall School
800 Chatham Hall Cir
Chatham, VA 24531-3085
434.432.5500
www.chathamhall.org
Cricket Stone - Director of Riding
Chatham Hall School
(434) 432-2941
vcstone@chathamhall.org
Faculty Page - Bio