---
Festivals and Events in Southside Virginia
---
November-December 2009
If you looking for Festivals and Events in Southern or Southside Virginia, and have reached this page through a search engine or link, this may not be the most current listing.
Click Here for Current Festivals & Events Page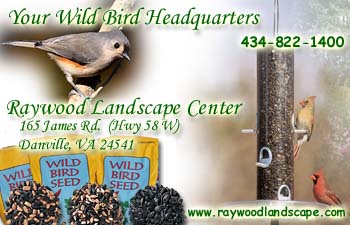 November 6 - December 22 -
Martinsville
Classic Crafts - Works by Studio 107 Artists
In the Piedmont Arts galleries
All Work for Sale • Admission Free
Artist Information | Exhibit Slideshow
http://piedmontarts.org/exhibits.cfm?gallery1
_____________________________
November 14th - 15th -
South Boston
2009 Holiday Living Show
Halifax County High School
Old Halifax Road opposite Wal-Mart
South Boston, Virginia, USA
Saturday, November 14, 2009 - 9AM to 5PM
Sunday, November 15, 2009 - 1PM to 5 PM
For more information
http://halifaxbusinesswomen.org/events.htm
Or contact Faye Jones: info@tririverabwa.org - PH: 434-489-6407
_____________________________
November 21-22 -
South Hill
28th Annual "Holiday Bazaar"
Golden Leaf Warehouse Complex off Country Lane
South Hill, Virginia
Enjoy the 28th Annual "Holiday Bazaar" 2 Big Days of Arts & Crafts and Gifts for the Holidays. Sponsored by the Friends of the R.T. Arnold Library at the Golden Leaf Warehouse Complex off Country Lane in South Hill.
Shuttle Busses will be available and there is small admission. Over 100 vendors with lots of holiday crafts, stew, homemade items and good food will be available so shop for your holiday gifts early this year. You can find many unique and wonderful things at this annual event sponsored by The Friends of the R. T. Arnold Library. Come early, enjoy lunch and shop all day.
For more information call 434-447-8320
_____________________________
November 21-22 -
South Hill
Local artist Gloria Taylor, who is also with the R. T. Arnold Library in South Hill, begins to paint the Holiday Bazaar 2009 story board. She started doing these special drawings depicting the spirit of the Christmas season 5 years ago and she selected The Twelve Days of Christmas to serve as the yearly artwork. She selected the drawings from a colorful book in the library and this year she is working on "Five Golden Rings'" from the holiday song and is thinking to the future of getting to the Twelve Drummers Drumming. She is enjoying every minute of painting and utilizing her talents. The Friends of the R. T. Arnold Library will be hosting the event November 21 and 22 at the Golden Leaf Warehouse and over 100 vendors are expected to be on hand for the shopping extravaganza. Look for Taylor's completed artwork at the front entrance to the event.
Contributed By:
Lisa E. Clary
The Mecklenburg Sun
_____________________________
November 22 1-5 pm -
Clarksville
Christmas Holiday Open House
Merchants in Virginia's only lakeside town proudly host this special Sunday afternoon event. Enjoy the beauty of the season. Specialty, one-of-a-kind shops open their doors…special bargains and homemade refreshments. Come & talk with Santa Claus
This longtime tradition will mark its 30th anniversary in Downtown Clarksville on the Sunday afternoon prior to Thanksgiving Day. The specialty one-of-a-kind merchants have the flair for beautiful as they decorate their establishments for the holidays and their carefully selected merchandize is most certain to please everyone on your list. Each downtown merchant offers complimentary refreshments that will enhance your shopping experience. Also, Santa Claus will be at the Virginia Avenue Mall and free photographs with him will be offered from 1-5 pm and Mrs. Claus will be at the Clarksville Florist On the Lake with special treats for the children.
For more info about the Holiday Open House, call the Clarksville Chamber at 434-374-2436.
http://www.clarksvilleva.com
_____________________________
Sunday, November 22, 2009 1:00 PM - 5:00 PM
South Boston
23rd Annual Downtown South Boston Christmas Open House
Stores are open for your holiday shopping pleasure 1 - 5.
Pictures with Santa at South Boston United Martial Arts, 323 Main Street, 1 - 4 pm. Photos printed on site by David Conner II, C-Action Photography. 4 x 6 for $5; 5 x 7 for $8; 8 x 10 for $15. Various backgrounds available. Or you're welcome to bring your own camera and visit with Santa for free.
Come listen to the Christmas Caroling by Carlbrook Students starting at 2 and enter to win $100 in Downtown Bucks.
The trees are twinkling, stores are sparkling, and great gifts abound, so come on to Downtown!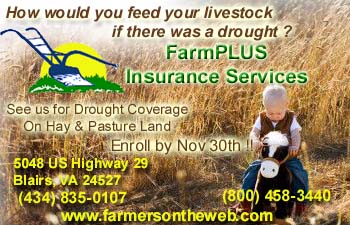 Wednesday, November 25 -
Clarksville
Clarksville Community Thanksgiving Dinner
Organizers are planning to serve 500 people this year at the Community Center from 5-8 pm.
The Clarksville Ruritan have contributed a financial gift toward the event and many of their members help at the event; the cooking team at United Country Virginia Realty will be preparing the turkeys and members of ten area churches are assisting with the dinner.
To make a financial contribution, offer a helping hand or for more information, please contact Connie Torres at 738-3058.
_____________________________
November 27 – 29 -
Martinsville
TheatreWorks - The Best Christmas Pageant Ever
Tickets are now on sale at Piedmont Arts and at the Spencer-Penn Center during regular business hours or on line with a major credit card https://www.twcp.net/tickets.cfm. Adults $10 / Children high school and younger $5
http://www.twcp.net/page.cfm/topic/inrehearsal
_____________________________
November 28, 2009 - 12:00 PM - 05:00 PM -
Huddleston, VA
Mariners Landing Fall Festival
Event Description
Bring the entire family and enjoy a day of all things fun and fall at Mariners Landing Fall Festival. Homemade brunswick stew, apple cider, bonfire with smores, kids facepainting, games are more! Free admission.
Event Location
Mariners Landing Reosrt Community and Conference Center
Contact Information(540) 297-4900
info@marinerslanding.com
www.marinerslanding.com
_____________________________
December 1 - 5 -
Martinsville
Festival of Trees
In the Piedmont Arts galleries December 1 - 5, 2009
Reception & Tree Auction: Tuesday, December 1, 2009 • $10
http://www.piedmontarts.org/calendar.cfm?page=event&daterequest=12/1/2009
_____________________________
December 1st - 4 - 7 p.m.
South Hill
"Tell Santa at the Chamber Depot"
All aboard the Fun Time Express during "Tell it to Santa at the Chamber Depot" on December 1st for 4 - 7 p.m. Take a ride on this three coach trackless train while you wait to visit Santa and give him your Christmas wish list.
http://www.southhillchamber.com
------------------------------------
All Aboard for an evening of fun at the Depot. Santa Claus will be on hand to hear children of all ages give him their wish list at "Tell Santa at the Chamber Depot" on Tuesday, Dec 1 from 4- 7 p.m. as South Hill Rings in Christmas for 2009.
And this year you can also take a train ride while you wait to get to the jolly old elf himself as the Funtime Express from Danville will be loading passengers in the chamber lot for a ride through the streets. The three coach train holds 12 youngsters and will be new this year at the "Tell Santa" event, Also while you wait, enjoy Toyland as children can visit the train and doll museums as they make their way through the holiday scenes that will create a winter wonderland.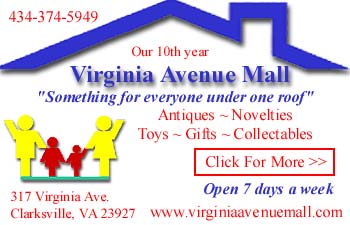 And what little girl doesn't dream of getting a doll. Well, the Virginia S. Evans Doll Museum will be a special treat as they view dolls from all over the world.
Santa will be waiting in the train station area to hear wish lists and have photos taken with the children (courtesy of the South Hill Revitalization Committee at no charge and taken by Occasions Photography.) Children will also receive a small gift bag, candy and a treat from Santa and popcorn provided by the South Hill Rotary Club as they exit the magical land of Toyland (visit all holiday season long) at the Depot this year.
Moms and dads can register for the Giant Stocking being given away by the SHRC on December 14th. The SHRK would like to see the little ones in the area have a wonderful holiday so please bring them to "Tell Santa at the Chamber Depot" on December 1st from 4 until 7 and then Toyland at the Depot from Dec for the rest of the holiday season. Santa is making his list and checking it twice so bring the little ones to enjoy a train ride, talk to Santa and help them experience the magic and joy that is Christmas.
Lisa E. Clary
The Mecklenburg Sun
_____________________________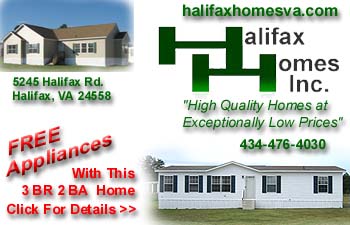 Fri., Dec. 4th -
Clarksville
Chamber Christmas Parade
6:30 PM Call (434) 374-2436
_____________________________
December 4th & 5th 2009 -
Martinsville
4th Annual Holiday Craft Fair
December 4 - 05:00 PM - 08:00 PM
December 5 - 10:00 AM - 02:00 PM
Come find unique gifts for your friends and family at the 4th Annual Holiday Craft Fair!
The fair will feature local, regional, and visiting artisans.
Event Location
Southern Virginia Artisan Center
54 West Church Street, Martinsville VA 24112
Contact Information
Amy Reed
bbowman@ph.vccs.edu
www.SouthernVirginiaArtisanCenter.org
_____________________________
Saturday, December 05, 2009 At 05:00 PM
South Boston
The annual South Boston Christmas Parade
The theme this year is "Christmas Stories from Books or Films".
Come and enjoy the floats, musical groups, antique cars, dogs, horses, and marching bands. And of course Santa Claus himself!

Sponsored by Destination Downtown South Boston, Inc. and Elliott Electric, Inc.
Entries include 9 high school marching bands, 23 floats, musical groups, fire trucks, antique cars, dune buggies, equestrian entries, & more!
Dog parade (supports Halifax County Humane Society)
Hot chocolate and cookies available on Main Street for sale by Social Services to support the Angel Tree.
Candy for the kids
Sponsors:

Title Sponsor - Elliott Electric, Inc.
Gold Bells Sponsors - Old Dominion Electric Cooperative & Carlbrook School
Santa Float Sponsor - Halifax Co./South Boston Retail Merchants Association
Silver Bells Sponsor - ABB
Communications Partner - Professional Communications
Media Partner - 95.3 WHLF-FM
Bands coming to the South Boston Christmas Parade
- Bluestone High School Marching Barons -
Band Director Ricky Allgood
- Dan River High School Marching Wildcats -
Band Director Maxtan Artis
- Prince Edward County High School Marching Eagles -
Band Director Karl Willke
- Brunswick High School Marching Bulldogs -
Band Director Allen Green
- J.F. Webb High School Marching Warrior -
Band Director Clint McCaskill
- Cumberland County High School Marching Dukes -
Band Director Stephen Harmon
- Bartlett Yancey High School Buccaneer -
Band Director Parker Kiser
- Park View High School Marching Dragons -
Band Director Chris McDilda
- Host Halifax County High School Blue Comets Marching Band -
Band Director Domonic Stephens
Contact Info:
434-575-4208 Sara Davis -- Parade Coordinator Email: sdavis@southbostonva.us
URL: www.downtownsouthboston.com
_____________________________
December 5, 2009 - beginning at 7pm
Moneta, VA
Virginia Dare Flotilla for Toys Christmas Boat Parade
An evening event, with a parade of boats 'decked out' for the holiday season with lights and displays. The boats leave port from the Virginia Dare Marina at 7pm, travel to Halesford Bridge at Bridgewater Plaza, circle past the SML State Park and return to the Virginia Dare Marina.
This event is a local toy drive with all gifts distributed by the Lake Christian Ministries
Event will begin and end at the Virginia Dare Marina
More information
Contact Chamber 800-676-8203
or www.visitsmithmountainlake.com
_____________________________
Sunday, Dec. 6th -
South Hill
Chamber Christmas Parade
South Hill 2:00 PM Call (434) 447-4547
------------------------------------
The South Hill Chamber of Commerce and Peebles Christmas Parade committee has announced that Miss Virginia Caressa Cameron will serve as it's grand marshal this year and she will available for a meet and greet at the R. T. Arnold Library from about 12:45 until 1:30 p.m. and will greet customers at Peebles Department Store following the parade.
The Parade will be held December 6th at 2 p.m. and will feature numerous bands, floats, Amran Hillbillies and, of course, Santa.
Caressa's mother Lavern Cameron (former Lavern Whisonant ) is a 1978 Park View graduate and Caressa also has several other family members living in the area. Her aunts are Brenda Whisonant Merlin, Margaret Whisonant Talley and Marjorie Whisonant Boyd and an uncle Roy Whisonant. She also has a second Jason Baskerville that is currently attending Park View and is a starting running back for the Dragons. Her brother Brian also attended Park View.
Lisa E. Clary
The Mecklenburg Sun
_____________________________
Sunday, Dec. 6th -
Chase City
Chamber Christmas Parade
Chase City 6:00 PM Call (434) 372-0379
_____________________________
Sunday, December 13, 2009 at 7:00 PM -
Martinsville
Roanoke Symphony Performs Holiday Concert in Martinsville
Over 100 musicians and vocalists from the Roanoke Symphony Orchestra and Chorus will perform seasonal favorites at Martinsville High School as part of Piedmont Arts' On Stage! performing arts series.
Don't miss conductor David "Santa" Wiley's famous antics as he leads the orchestra through holiday classics and a carol sing–along that is sure to delight all. This year, guest soloist George Dyer will return to the stage to perform holiday favorites in his "maddeningly charming" tenor voice.
This marks the fourth year that the Roanoke Symphony has visited Martinsville with their Holiday Pops Spectacular as part of Piedmont Arts On Stage! series.
In the spirit of the season, and in partnership with Grace Network, Piedmont Arts is conducting a food drive and will be accepting non–perishable food items the night of the show. Doors will open at 6:00 PM for donations. Celebrate the season of giving and extend a helping hand to those less fortunate.
Tickets are currently on sale and can be purchased at Piedmont Arts, online at PiedmontArts.org or by calling 276.632.3221. Prices as follows: Student $5, Adults $10, Reserved $20.
_____________________________
Thursday, December 31 -
Clarksville
Clarksville Countdown — A Community Celebration.
This New Year's Eve event will be fun for to the entire family at the Clarksville Community Center, 8 pm to midnight.
Games, live music, clowns and balloons, fantastic food, door prize drawings, ballroom dancing and a new year celebration featuring a "large fishing bobber" that will drop at midnight.
Two dollars per person; children two and younger are free. Tickets are available at the House of Prayer or at the door.
For more information, contact the church at 434-374-2007.
To add your Festival or Event, e-Mail
events@discoversouthside.com
Please include location, dates, description and link to event website or page if appropriate.