---
Ask Me One Question
---
As we met with various horse people in the course of putting together this issue, we asked them to respond to this thought. These people are either equine professionals, or have long-term experience with horses.
The question we put to them was this,
"If you could get people to ask you one question before they get a horse, what would that question be?"
This is the flip side of, "If you could give people one piece of advice..."
The original idea was not to get all the answers, but to get the questions.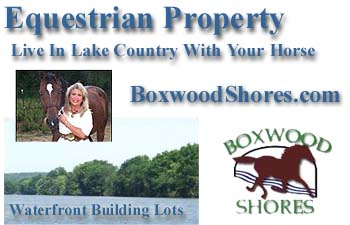 Important things to be considered before getting a horse. The answers to the questions are available from a variety of sources. Some of these resources are listed in this article or elsewhere in this issue. Others can be found online, at various Universities, or by contacting an Equine professional in your area.
The point was to ask the question and get people thinking.
If you are considering getting a horse or are a new horse owner, hopefully, these questions will serve as a starting point in what is sure to become a lifelong learning process. We have never met anyone who knew all there was about horses. Live with horses and they will teach you new tricks every day.
Here are the questions, and in some cases where to find the answer.
The most popular response was usually a variation of
"What does it REALLY cost to own / keep a horse?"
Listed below are some answers to our question along with other questions to start you off in the right direction.
---
How long should I take lessons before I get my own horse?
Take Lessons for 2 years before you get your own horse. By then you will be better able to choose a horse to fit your abilities.
Ginger Henderson
Chair of the Equestrian Studies Department
Averett University
---
Is there a test I should take before getting a horse; like I have to take to get my drivers license?
There should be a test.
People can get a horse without any qualification or experience. You can't drive a car without taking a test, why a horse?
David Tuggle
Farrier
SouthEastern Farriers & Horse Owners Assoc.
Pittsylvania County
---
What information resources are available for a new horse owner?
The Southside Virginia Horse Council website:
http://svhorses.smallbizdepot.com/
Under the Events link, you will find various educational seminars as well as numerous trail riding activities in the Southside.
Virginia Tech has a website listing many horse extension publications:
http://pubs.ext.vt.edu/category/horses.html
Grace Hite
Agriculture and Natural Resources,
Extension Agent
Halifax County Cooperative Extension
---
What is the biggest expense or cost of owning a horse?
Cheryl took the time to get information from the Virginia Horse Industry Board on the costs associated with horse ownership
According to the Virginia 2006 Equine Survey Report, the Number One expense is feed and bedding.
Source:
http://www.vhib.org
Bonus question
Should I take lessons and/or lease a horse from a stable before getting my own?
Answer: Yes. You will have a better knowledge of what is involved and the right horse for you.
Cheryl Tuggle
Equine Specialist
Southern States
Chatham, VA
---
What is involved in the daily commitment and the long-term responsibility that goes with a horse?
Dr. Erwin stresses the daily commitment in terms of time and that many people don't consider that a horse lives a long time compared to other animals. Horses like any animal need 7 day a week care. He compared a horse to a recreational vehicle. "That motorcycle or 4-wheeler doesn't eat when parked. Or if you break it, you can fix it when you get around to it. Not so with a horse"
He offered some additional advice.
Find a vet and make sure you will have medical coverage available where you live. Do your homework. There are plenty of good resources available on line, but consider the source. If this is a business trying to sell you a product, think about the information. Fact check against more than one source. Many of the major feed companies such as Southern States or Purina have great information on their websites.
Southern States EquuSSource
http://www.southernstates.com/articles/eq/index.aspx
Purina Mills
http://horse.purinamills.com
Two websites for Veterinary professionals also have resources available to the public.
American Association of Equine Practitioners website
www.aaep.org
has a section for Horse Owners and an "Ask the Vet" link.
American Veterinary Medical Association website
www.avma.org
has a number of resources and of special interest to this topic, there is a downloadable brochure titled,
"What you should know about Buying A Horse"
Dr. Paul Erwin D.V.M.
Chatham Animal Clinic
---
What should I know about the proper care of my horse?
What kind of time commitment is involved?
Dr. Smith points out that proper care goes beyond just having feed and hay. Access to a veterinarian, and a farrier, are essential. Also considering if you will have the time to devote to the proper care of your horse.
Dr. Melissa Smith D.V.M.
Chatham Animal Clinic
---
What kind of horse (level of horse) should I get?
Get a good fit of horse to rider level. Realistically consider what you plan on doing with this horse.
Ron Haines
Equine Dentist
Boydton, VA
http://www.horse-dentist.net
Project Manager R
uritan International Equestrian Center
Mecklenburg County
http://www.RuritanInternationalEquestrianCenter.com
---
Do I know enough or have enough education to properly care for a horse?
What is entailed in on-going costs, especially medical and farrier expenses?
Cricket Stone
Director of Riding
Chatham Hall School
---
How can I decide what horse to buy?
Take lessons to find the right match up of horse and rider and know what horse you really need.
Lynn Williams
Rider, Trainer, Horse Show Promoter
Chatham, VA
---
What should I learn before getting a horse?
Take Lessons. Learn Safety.
Margaret "Maggie" Gardiner
Owner Longacre Stable
Chatham, VA
http://www.longacrestable.com
Trainer / Instructor
American Saddlebred Horse Association of Virginia's Hall of Fame
---
Due to the conversational nature of the question we put before these respondents, in some cases we have paraphrased the answers. Any errors are the responsibility of the interviewer.