---
Horse Ads Explained
---
(A Translation for the rest of us)
Horse ads seem to have a language all their own. In an effort to clear up the confusion which, results from the terms often used, we have compiled this glossary of terms commonly found in horse ads.
"Loads, clips and ties"
"Loads":
As long as the trailer is big, open, and light enough to pass for a barn. Can also be coaxed into a 2-horse rig with a cable winch and firecrackers.
"Clips":
We got a nice path cut down one side before she bolted through the paddock fence.
"Ties":
Will stand all day long if tied with a logging chain to a stout oak tree. Will UN-tie anything else that even looks like a lead rope.
"Started under saddle":
We showed a saddle to this mare once and didn't have to go any farther than the next county to bring her back.
"Started over fences":
Can't keep her in the pasture.
"Nice mover":
This horse is Fast! See "Started under saddle"
"Will stand for Shoes":
Make that, stand ON shoes. Usually the ones on the feet of the handler. All 4 of those farriers didn't know what they were doing. NEXT.
"Light cribber":
Has eaten the top rail off all the fences, but has not managed to eat the steel gates yet.
"Easy keeper":
Fat.
Will eat anything not nailed down.
"Healthy":
Fat
"Stocky":
Fat
"Dead broke":
Wouldn't get out of the way of a train. Might break out of a walk, if you use spurs and blasting caps.
"Calm":
Lazy
"Quiet":
Lazy
"Good beginners horse":
See: Dead broke.
"For experienced rider":
Wild child. Nobody has been able to stay in the saddle on this one. Unless you are a professional bronc rider, better bring Ace and duct tape.
"15+ hands now. Should mature to 16.1 hands".
Horse now stands 14.3 with thick shoes. But a friend's, friend who knew a vet once, says he will grow 5 more inches.
"16+ hands":
With thick shoes and a short tape.
"Throws color":
What color, we have no idea, but probably not white.
"Unregistered Brood mare":
Horse is 15 years old and never been ridden.
"Breeding stock":
See: "Unregistered Brood mare" and/or "throws color"
"Well Bred":
We have a REALLY good guess who her parents were.
"Goes English or Western":
Jack of all trades master of none. Equally unruly in any kinds of tack.
"Lots of potential":
Dumb as a bag of hammers
"Can do it all":
Doesn't know the difference between go and stop.
"Lots of Ribbons":
Tied to his tail on trails. Kicks, bites, crowds.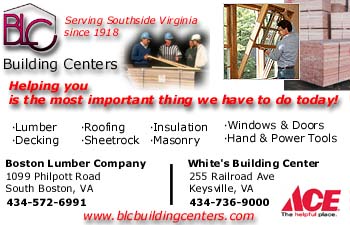 ___________________