---
Halifax Farmers Market
---
Opening Success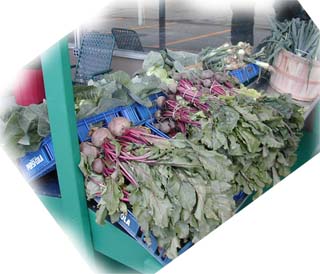 On Friday May 22nd The Halifax Farmers Market opened for business providing fresh local produce and craft items to area residents.
The open-air market located on Main St in the town of Halifax will be open now through the end of the season Tuesdays and Fridays, 10 a.m. until.
Vendors gathering before market opens.


Early season produce - Greens, Beets, Onions and Cabbage





Chandler Hughes, Market VP, assists shopper with produce.



Jason Satterfield's first year selling at the market. Jason had some nice produce and shelled pecans. Later in the season, he plans to bring Tomatos, Squash, Eggplant, Peas and corn to market.