---
Southside Gardener
---
This month's To Do List for the Gardener
Contributed By William H. McCaleb
Master Gardener Coordinator
Virginia Cooperative Extension
"No occupation is so delightful to me as the culture of the earth"
~Thomas Jefferson
Late-Winter Garden Chores and To-do list
Even though nothing is growing, the winter is a good time to keep your garden in shape. Check out the following winter garden tips to make sure your garden is ready to grow in the spring.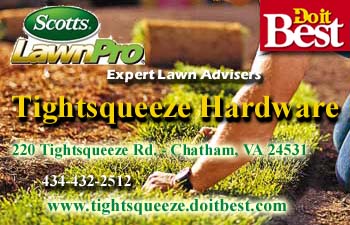 • Prune trees and shrubs, both ornamentals and fruit. Look for signs of scale on fruit trees; spray dormant oil especially on apple, pear, and peach trees.
• Check flower beds for plants that may have heaved due to frozen damp soil.
• Replace mulch as needed around those plants that need mulch to maintain even temperature.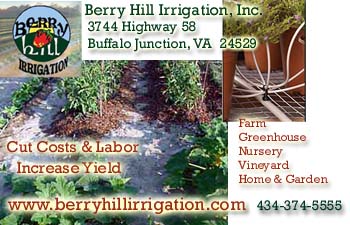 • Check outside plants and trees for animal damage especially fruit trees.
• Cut some forsythia branches for forcing indoors for late winter color
• Rejuvenate holly bushes with a hard pruning, especially if you did not do fall pruning.
• Check evergreens for sign of desiccation or drought damage due to our low rainfall. Water deeply if necessary.
• Start seeds of cool season vegetables and flowers, especially broccoli, asparagus, cauliflower, turnip, spinach & mustard greens, and for flowers, now is the time to start pansies' seed as well as sweet peas.
"Exercise for free – Grow A Garden This Year"
If you have questions about your landscape plants, you can also call the Extension Office and ask to speak to a Master Gardener or the Horticulture Technician.
_____________________
William H. McCaleb
Program Assistant, ANR
Master Gardener Coordinator
Virginia Cooperative Extension
171 S. Main Street
P.O. Box 757
Halifax, VA 24558-0757
434-476-2147
fax: 434-476-7777
http://www.ext.vt.edu