---
South Winds
(Random thoughts)
---
Life in Perspective - May 09
Look at this picture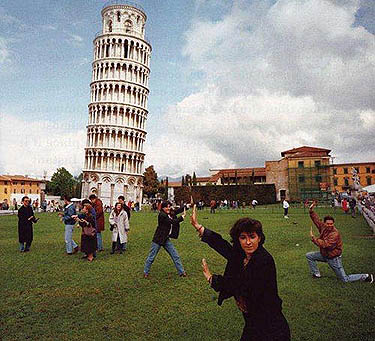 Click to enlarge it if you need to, but don't over-think it.
I have already done all the over-thinking it needs.
You know what the people in the picture are doing. They are "holding up" the leaning tower. At some point, most of us have taken a picture like this. It may have been a lighthouse, or other tall building, or a shot taken to look like we are interacting with a statue. Depending on the angle it may make the subject look either larger or smaller, or closer or farther away, compared to the object in the picture. It is called perspective.
Now look at the picture again.
From the perspective the picture was taken, all these people look out of place. They look silly, holding up nothing.
From the perspective of the individual photographers however, all these people are lined up in such a way that they look like they are holding up (or pushing over) the tower. From that perspective, they are right where they are supposed to be.
This picture made me think about life in perspective. Through the eyes of some, perhaps even our own eyes, we look out of place. It is not obvious why we are where we are, or why we are doing what we are doing at the moment. Through other eyes, we are right where we are supposed to be. What we are doing makes perfect sense.
It is all about perspective.
Most of those people are not standing where they are because they just know that is the right place to be. They are reliant on the direction of the photographer. They are listening to a voice outside themselves. " A little to the left. That's good. Raise your hand a little higher. A little more. Great, right there." They are trusting that voice to tell them they are in the right place.
Most of us are right were we are supposed to be in life. Even though we may not understand why we are in exactly this spot at the moment.
If we learn to trust that little voice; if we can take it on faith we are right were we are supposed to be, life falls into perspective.
Am I ok with where I am today?
-= FCOIT =-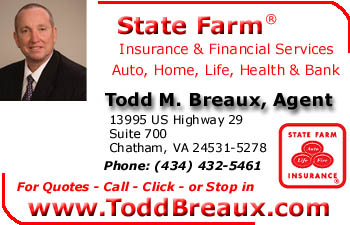 If you have questions or comments about the Southwinds page
E-mail: fcoit@discoversouthside.com