---
Editor's Page
---
May 09
Welcome to the May issue of Discover Southside.
May is the month when people and communities all around Southside begin to crank up for the summer season.
Festivals and Events are springing up all over, and the smell of barbeque grills is in the air.
For low-cost entertainment it is hard to beat some of the local festivals and events.
In the past couple weeks we had the opportunity to enjoy several local events. Just back from the South Hill Spring Fest and the Occoneechee Annual Pow Wow at Occoneechee State Park* we can attest to a couple of great events. Before that, we made it to the Halifax Heritage Festival and the Grand Opening of the Danville Community Market. Pictures of both events are in this month's issue.
If you are in the Danville area, check out Southside Superstar.
Even though we don't follow American Idol type shows on TV, we loved Southside Superstar live and in person. With a two-dollar admission and a dollar per vote, it is a great night out for a very little money. There are some very talented local folks in this year's competition. The final event will be May 15th at the City Auditorium, Downtown Danville. It is sure to be a great night.
Sponsored by, Danville Parks & Recreation and many caring local businesses, Southside Superstar is a Fundraising Benefit for Piedmont Access To Health Services, Inc. For more information check out their website at: http://www.southsidesuperstar.com
Also in May, on the 27th of the month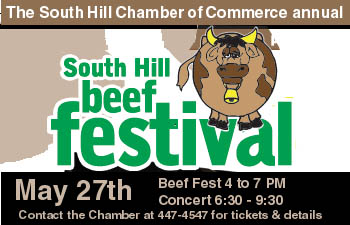 the South Hill Chamber of Commerce will hold the Annual Beef Festival outdoors at Centennial Park from 4 PM-7 PM. The event promises, "Delicious Beef Entrees, Beverages, Music and Displays." For more information visit the South Hill Chamber of Commerce website www.southhillchamber.com or call 434-447-4547.
In Halifax County on Saturday, May 16 South Boston will be host to the second annual
Ducks on the.... WHERE ??
Officially named "Ducks on the Dan," we call it the "guess where the ducks will wind up event". If you missed it last year, you missed a show. Turning loose 5000 rubber ducks in the river turned into something like trying to herd cats. In spite of the best efforts of the catch team, many of the ducks developed a mind of their own, evaded the waiting catch nets and headed down river to freedom. Unconfirmed rumors have it that some of the ducks made it as far as Virginia Beach.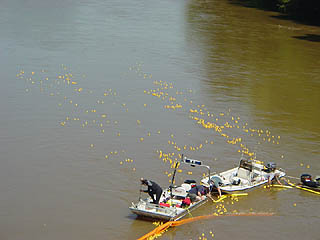 Don't miss this event. It is free to view the race, or for a few dollars you can "Adopt a Duck" and have a chance at winning the Grand Prize of $5000 CASH, or one of the other great prizes. Proceeds from the event will go to benefit Destination Downtown South Boston For event information and official rules, visit the Ducks on the Dan website at: http://www.ducksonthedan.com
In May and June your local Farmers Markets are opening up all over Southside. Buy local and eat healthy. Support your local farmers. For a listing of local Farmers Markets, check out one of the following sites.
Virginia Department of Agriculture and Consumer Services http://www.vdacs.virginia.gov/vagrown/frmsmkts.shtml
Virginia Farmers Markets Directory http://www.farmersmarketonline.com/fm/Virginia.htm
Virginia Association for Biological Farming http://www.vabf.org/fmark.php
Local Harvest - Virginia Farmers Markets http://www.localharvest.org/search.jsp?st=49&ty=1&nm=
Later in the month we hope to bring you a consolidated list of markets with Grand Opening dates and operating hours. We plan to keep this list online during the growing and market season.
Last but not least, on May 25th we observe Memorial Day. Formerly known as Decoration Day, it commemorates U.S. men and women who died while in the military service. Please remember all those who served, especially those who gave all.
As always, we hope you will support our advertisers. Without them Discover Southside would not be possible.
Thanks for reading and have a great month.
WB Carver - Editor/Publisher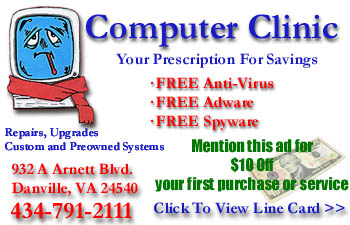 *Often Missspelled as Occanneechee Annual Pow Wow or Occanneechee State Park