---
October 2008
In this issue
---
Main Street Southside
Many Southside cities and towns are working to revitalize their downtown areas. Bringing in new businesses and giving a boost to existing ones.
This month begins a series of articles showcasing the efforts of these communities and the people, businesses and organizations behind those efforts.
This month we bring you Downtown Danville's Renaissance >>>
---
---
Special Section

October is Virginia Wine Month

~ Vineyards and Wineries ~
A Virginia Legacy Comes of Age

Over 200 years of history are blended into today's Virginia wine Here's why >>>


---

~ Hunting Creek Vineyards ~
Harvest Party

When a Harvest Party becomes a Hurricane Party the fun begins >>>

---

~ Homemade Blackberry Wine ~
The Lighter Side of Wine making

Making Homemade Blackberry Wine seemed like a good idea at the time...
Read how it REALLY worked out in this month's Born and Bred >>>
---
We Spend Our Years As
Life Happens...
How we live it and look at it is the important part.
Gert Slabach looks at life as
"...A Tale That Is Told". >>>
---
---
Local Artist Jo Ann White Releases Instrumental CD
Guitarist Jo Ann White, born in Farmville, and a native of Charlotte County, has recently released an acoustic CD of easy listening/meditative music.
The CD, titled "Anchor of the Tides", has seven original tunes written by Jo Ann, and five covers songs. More >>>
---
---
Ask Bubba
Happy Bubba-ween
Does Bubba have REALLY bad ideas for Halloween parties and costumes?
See for yourself >>>
---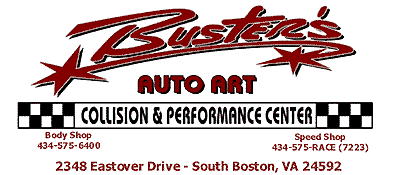 ---
"The Adventures Of Verrnack & Blupirk"
The way Verrnack & Blupirk celebrate Halloween is out of this world.
Check them out here >>>
---

Advertise with Discover Southside
Put your business in front of local customers.
---
Your ad on Discover Southside reaches local customers all over Southern and Central Virginia.
For rates and information E-Mail
Ad Manager