---
Southside Virginia Herb Society selects scholarship winner
---
The Herb Society sponsors this essay contest to inspire our leaders of tomorrow to think about creating a "greener" relationship with the environment as they pursue their dreams. Essays described how plants/agriculture affects the students' personal or professional life.
This year's winner was more difficult than in years past reports scholarship committee chairperson, Rev. M.Dele. "Sometimes you want to help those rising stars and sometimes you want to help those who will stay home." Elizabeth said that she will be returning to the area after her education which will benefit the local communities. In her essay she stated: "no one person no matter how sophisticated can ignore the importance of agriculture and plants."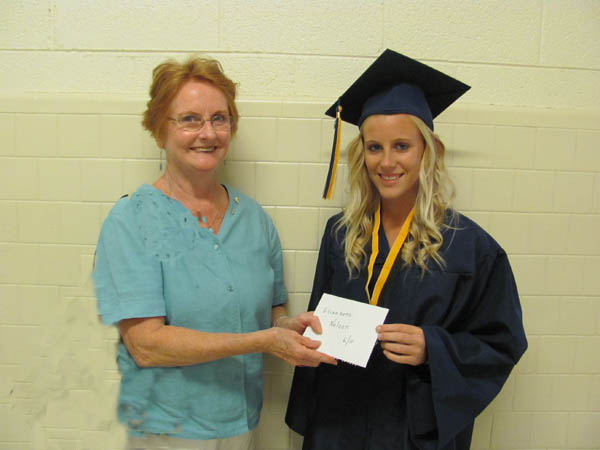 Bluestone High School student Elizabeth Nelson won the $500 scholarship awarded by the Southside Virginia Herb Society whose members live Lunenburg, Mecklenburg, Halifax and Charlotte counties. Pictured are SSVHS member Grace McCrowell from Chase City and recipient Elizabeth Nelson during the award ceremony on June 1, 2011 at Bluestone High School.