---
"On The Funside"
---
Looking Gorgeous This Christmas
By Amy Hanek
Halloween decorations and candy were stripped from the Wal-mart shelves and marked 75% off last month. And Christmas decorations replaced those empty aisles in record speed.
I noticed this one day in early November, as I walked through the garden center with my kids. Standing by the register, were Mary and Joseph and their new baby, Jesus. Made of the most durable plastic, this statue stood about three feet tall. With Thanksgiving turkeys and all the trimmings still on the horizon, I wondered if this little family had been put on display for a reason other than Christmas. Maybe Thanksmas?
No such luck. So, according to Wal-mart and every other store in the country, Christmas had arrived a little early.
It shouldn't surprise me that this year's Rocky Mount Christmas celebration is scheduled for the first Friday in December. I look forward to attending but not without preparation. Memories from last year's celebration were still fresh in my mind, thanks to our local Channel 12.
Last year, I felt the rush of the holidays in full force as my kids' basketball season began and baking took center stage in my house. My pile of dirty laundry became a regular occurrence in the basement, rather than an anomaly. So, when all three kids, plus one extra (a friend to my oldest daughter) begged to attend the downtown Christmas celebration, Come Home to a Franklin County Christmas, I conceded, reluctantly.
Grasping what little Christmas spirit I had, I pulled my messy hair into a quick ponytail and hit the road with my full minivan.
We arrived on the early side. I knew parking would be crazy later. So, we wandered around watching booths set up and horses getting hitched for the wagon rides through town. It wasn't long before we were all climbing aboard one of those wagons and I began to relish in the holiday season. Then, I saw them.
One guy with a TV camera and a woman with a microphone approached my cute and adorable children, asking if they would like to be on TV. Well, you'd think they won the lottery. They all giggled and cheered and all I could think was that my hair was a mess. I looked as if I had climbed out of bed. But, I put this thought out of my mind and tried to smile for the camera as we were all interviewed aboard the wagon.
Two weeks later, my oldest daughter caught their television debut on channel 12. I looked curiously across the room. I wondered if my hair really looked as bad as I'd remembered.
Fifteen minutes later, the ugly truth was revealed. There, in the foreground, was my very unkempt looking ponytail. I was mortified.
So, this year I plan to bring my kids to the Come Home to a Franklin County Christmas celebration. And I plan to look gorgeous. I'm ready for my close-up.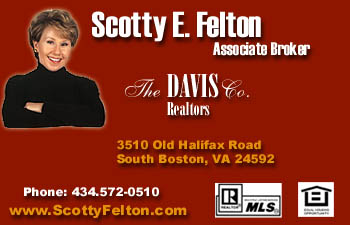 __________
Amy Hanek lives near Smith Mountain Lake with her husband, three kids, and two cats.
An experienced freelance writer, her articles appear in area publications including "Prime Living ". Her column "Just Add Water" runs in the the "Laker Weekly".
Amy is also working on a regional ghost book covering the areas of Lynchburg, Roanoke and Blacksburg. It is expected out by the end of 2009. Schiffer publishing is the publisher.
You can read more of her stories at
www.houseonthegladehill.blogspot.com
__________
Questions or comments about "On The Funside"
E-Mail amyh@discoversouthside.com
__________
On The Funside - Archives